How You Can Remove Your Card Details from Paytm
Paytm is the most popular and trustworthy service and app for online mobile recharge. Users faced a little problem. after first recharge it saves your debit card information and every time when you go to recharge, it tells you enter only CVV number for making payment when the whole card information is already saved.
However, it was not the mistake of Paytm but honestly yours. You would be noticed at the time of making payment that Paytm shows a check box that says – "Save this card for faster checkouts" and by default it remains checked. So, if you forgot to uncheck this box Paytm will save your card information.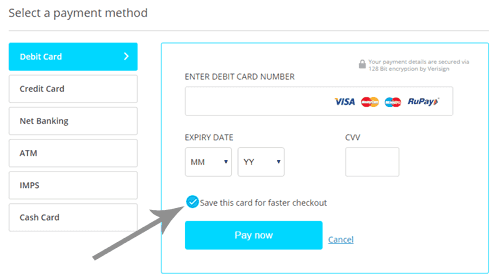 So, if you're in the same trouble due to saving your debit or credit card details on Paytm mistakenly and couldn't find the place to remove it, read this article. Here's exactly how you can remove your debit card detail from Paytm.
However, in Paytm there is no option in the settings of Paytm profile to remove your card information. But still you can do so very easily.
All you need to do is go for a recharge (just for removing your card details) and reach at the checkout (payment) page. And here you will find the option to remove your card from Paytm.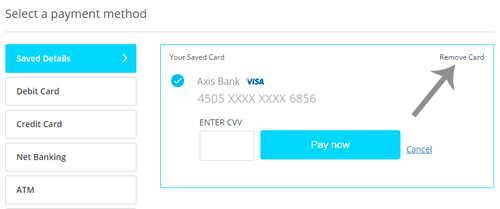 That's all guys, as soon as you will click on this Remove Card button, it will ask – Are you sure want to remove this card from Paytm? So, choose Yes and your card details will be removed from Paytm forever.
Also be careful of that check box which saves you card if you don't want your cad to be saved in Paytm. However, Paytm is very trustworthy service but still for security from hackers intruders, you shouldn't save your card on any online payment service for long time and also don't keep more amount of money in your online wallets